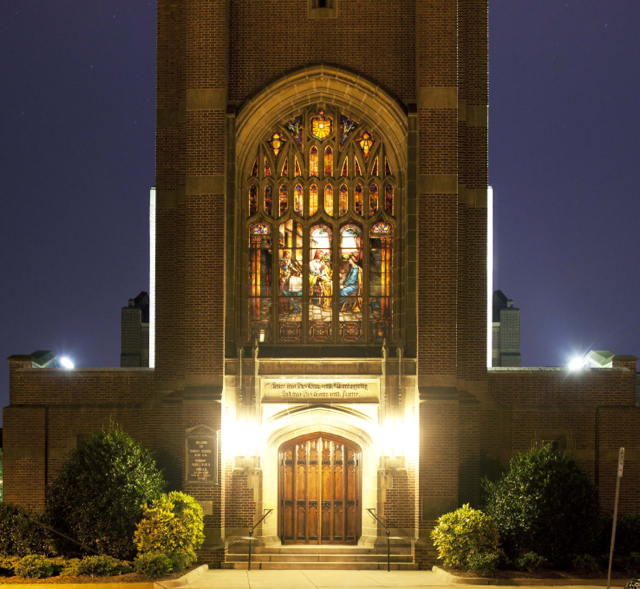 God Is In This Place
"Therefore go and make disciples of all nations, baptizing them in the name of the Father, Son and Holy Spirit, and teaching them to obey all that I have commanded you. And lo, I am with you always, even to the end of the age.
With a rich history of well over three hundred years of serving our community, you will find First Presbyterian Church to be a surprisingly contemporary church with numerous ministries to strengthen our congregation and impact the world around us
On Sundays, we offer multiple worship services to accommodate a diverse and growing congregation. You may enjoy one of two traditional liturgical style services or choose to attend a contemporary service that incorporates dynamic Christian music and other multi-media communications. In all of our services you will appreciate the commitment we have to the preaching and study of God's infallible Word.
First Presbyterian Church also places a very important emphasis on family. For those with children, we provide many quality educational programs and structured activities for children of all ages including a vibrant youth program for teens in junior and senior high. As a member of an extended Christian family, you will also find the opportunity to develop genuine relationships through any number of the discipleship, outreach or recreational activities we provide.
We hope you will soon experience the unique attributes of First Presbyterian Church and discover a family of believers and a love of God that bridges the full history of our church.