Events &
Virtual Gatherings
Events &
Virtual Gatherings
CHURCH PICNIC
Sunday, September 19 @ 4-6pm
Join us for one of the best Sundays of the year – the FPC Church picnic. It will be held in the FPC parking lot and we will have sliders, hotdogs, snow cones and much more! Don't miss the biggest parking lot party of the year as we kick off Fall!
Masterclasses begin 9/29
wednesdays at 7pm
Join us virtually and dive deeper into a variety of content. Joining is easy:
Find the class that inspires you
Click the zoom link and join
Fall Festival
OCTOBER 27 @ 5-7PM
Join us for our annual Fall Festival on Wednesday evening! Come dressed in your best not-so-scary costume for a FUN night of trick-or-treating, games and food.
JOIN OUR VIRTUAL COMMUNITY
We have launched a variety of virtual studies, groups and events for you to get involved in. If you are interested, click here and send us an email and we will add you to the group.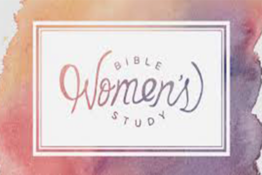 WOMEN'S BIBLE STUDY
YOUNG ADULTS
WOMEN'S BIBLE STUDY
Beach Day
Saturday, Sept 25
Come hang out with each other as we chill and relax on the beach in Nags Head! The Wynne family has offered their space to hang out. Food and fun will be provided. You don't want to miss this! 
Busch Gardens
Saturday, October 2
Join us as we take a trip to Busch Gardens to have a fun and adventurous day! Parents – we can use your chaperone skills, as well as your vehicles to transport teens! Let Jackson know if you are interested in helping.
Pumpkin Carving
SUNDAY, OCTOBER 10 @ 4PM
Get creative as we have our annual pumpkin carving contest! Last year's theme was "storybook." This year's theme will be revealed closer to the time. Food will be provided. Be sure to carve out time for this fun event.