NEST – NORFOLK EMERGENCY SHELTER TEAM
We have extended NEST through April 30. We are calling on you to help! Our greatest need is for overnight volunteers, but every job is vital and every person is crucial. Whether you're checking in guests, cleaning the space between nights, or serving meals, you will make more of a difference than you know. For more details, email Jordan at jordan@theurcnorfolk.com.
WAYS TO SERVE:
1) Check in Table – This position will serve as the official greeter and welcomer to our NEST guests. They will check in and register guests.
2) Meal Service – This group will serve guests meals at their bunk and clean up from the dinner time rush. They will also assist guests in getting settled for the night.
3) Overnight Team -The team will consist of at least one male and one female. They will monitor overnight guests.
4) Breakfast Service– This team will serve guests breakfast and help them checkout. They will also clean up and sanitize after the guests leave in the morning.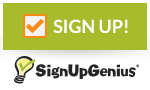 Every act of service can be eternal.  Every act of service can build the Kingdom of God on earth.  Come and join in the work. We want to see the Kingdom grow.
A/V Team
The Tech Crew is vital to a worship space fitted out with the latest technology to aid in our worship through visuals, video, sound, and lighting.  If you are interested in joining our FPC Tech Crew or want to find out more about this important ministry, please contact Valena Hoy.
Children's Ministry
THIS IS HOW IT WORKS:
First, you must have been actively involved at FPC for at least the last six months.  Second, you must also be a member of FPC.
If you meet those criteria, this is the process for becoming an approved volunteer:
Submit your contact info for a background check.

Download the following:

Complete the application and covenant and submit Hunter Johnson, Children and Family Ministries Director.
Contact Hunter Johnston with any questions!
Music Teams
CONTEMPORARY WORSHIP MUSIC COMMUNITY
REHEARSALS: TBD
The Contemporary Worship Band is an integral part of the Contemporary Service worship experience, leading the congregation in modern praise and worship songs and choruses as well as providing special music for worship events.  The FPC Worship Band is comprised primarily of a rhythm section (keyboards, bass, drums, guitars) and additional instrumentation from time to time, as well as vocalists who serve on a rotating schedule. Most of our members are involved in other ministries of the church as well, yet come together to exalt the Lord, our God, and offer Him the glory He deserves! Contact Valena Hoyif you are interested in more info.
REHEARSALS: TBD
The Chancel Choir is an integral part of the worship experience, leading the congregation in song (hymns and responses) and offering anthems. The group is comprised of about 30 singers from very different backgrounds. The section leaders are professional singers, whereas the volunteer singers have varied musical backgrounds. Some have had formal vocal or other musical training; others learn their parts by rote. New members are always welcome. Just come to rehearsal!
Instrumentalists are also an important part of worship throughout the year. If you play an instrument, contact Valena Hoy to find out how you can get involved.
CHERUB CHOIR
The Cherub Choir is our music program designed especially for 3 and 4 year olds. Learn more here.
Hospitality Teams
As Jesus served, so we serve; our church, our city, and our world.  Every act of service can be eternal.  Every act of service can build the Kingdom of God on earth.  Come and join in the work.
WELCOME DESK ON SUNDAY MORNINGS
If you are interested in being part of the team that welcomes folks on Sunday morning, directs them to classes and worship, takes payment for bookstore purchases and generally acts as host or hostess to the many people in our building for worship, this could be the perfect volunteer position for you.
If you want to know more about working at the Welcome Desk on Sunday, please contact Diane Liedman. You can also use the link below to sign up for a Sunday morning shift on the welcome desk team.
HOSPITALITY TEAM
If you love to meet and greet new people and old friends, the Hospitality Team is the perfect place to put your friendly disposition to work! We are looking for greeters to take short shifts at welcoming folks on Sunday mornings and for ushers to assist in getting them settled into their seats for worship at both the traditional and the contemporary services. If you are interested in serving in this way, contact Valena Hoy.
FIRST RESPONDERS
This is a great volunteer position for someone who has recently joined the church or someone who has worshiped at FPC for many years. This team takes care of many hospitality opportunities related to visitors going through the process of becoming members. If you want to know more, email Valena Hoy.